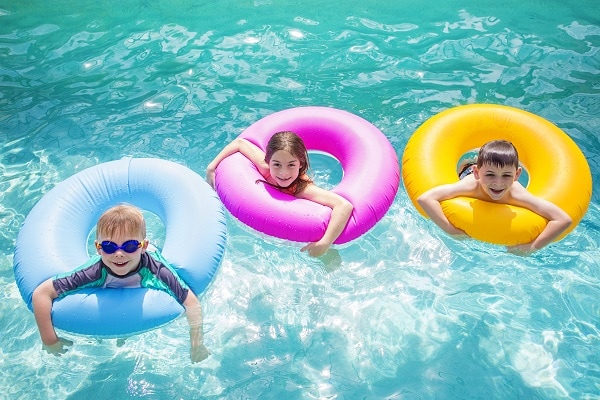 Do you want to cool off this summer and have fun? If so, the refreshing Bad Königshofen Family Aquatic Center in Arlington is the perfect place for you and your family. This fresh aquatic center is great for both adults and children to enjoy together.
With an interactive spray pad that cools you off, a one-meter diving board, 25-meter four-lane swimming pool, an impressive diving area, a kid-safe shallow water play pool and two grandiose water slides, the park is sure to guarantee some cool-off fun times. Additional amenities include concessions, convenient show facilities, stylish deck furniture, spacious storage lockers and a cool shade pavilion. This interactive center allows you and your family to cool off in a fun and safe way.
Not only is this center invigorating and beautiful, there is also a rich history behind it. With a unique and bold theme, the European culture within is reflected beautifully. The center incorporates features that integrate an agrarian German style, exhibited in the magnificent clock tower and the overall design of the center.
To learn more about the history, admissions fees, schedules, official rules and business hours, please visit the Bad Königshofen Family Aquatic Center official website.
Make it an epic summer at the Bad Königshofen Family Aquatic Center in Arlington! Don't forget to bring your towel and apply plenty of sun block!