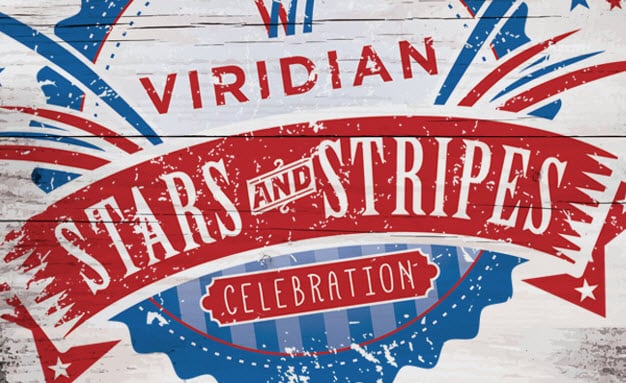 Still trying to figure out your plans for Independence Day? Consider attending Arlington's annual Stars & Stripes Independence Day Celebration at Lake Viridian on Saturday, July 1, 2017. An outing for the entire family, there will be plenty of fun to be had at this signature event. Don't miss out!
What makes Viridian's Stars & Stripes Celebration better than other local Independence Day events is the fact that it is completely free to the public. It won't cost you a dime to attend the outing and enjoy several live musical performances from top local bands, including Infinite Journey and Shane Bell Band. If you're looking for some tasty food to snack on, be sure to stop by one of the many concession stands onsite. Blue Mesa Grill of Arlington will be providing a number of scrumptious selections for all to indulge in.
In addition to the musical performances and food options, the outing will feature a stunning fireworks show that will begin at 9:15 p.m. over Lake Viridian. Be sure to pack a blanket to sit back and enjoy the spectacle in comfort.
EVENT INFORMATION
Date
Saturday, July 1, 2017
Location
Lake Viridian – 1001 Viridian Park Lane
Time
6 p.m. – 9:30 p.m.
Admission
Free