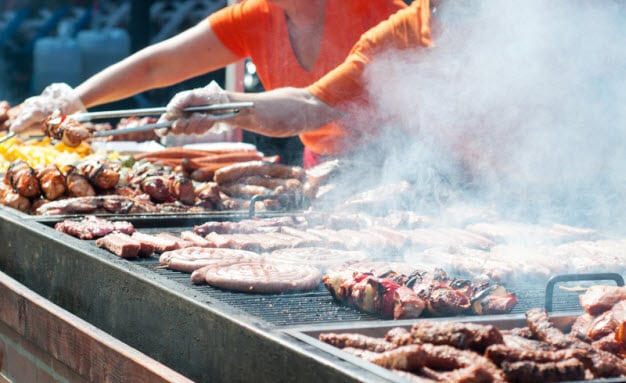 Traders Village will be the site of the Brew & Barbecue Festival on Oct. 14-15, 2017. The unique event, honoring everyone's favorite Texas meal, will feature plenty of food and a live musical performance for everyone to enjoy throughout the day.
Get ready for some of the best barbecue in the world, because award-winning cooks will be grilling up brisket and ribs at this year's Brew & Barbecue Festival. Attendees will have the opportunity to indulge in these dishes and many more over the course of the two-day event, and learn tips and tricks from each cook. In addition to this perk, there will be live music from the likes of Chris Rivers during both days of the festival. The band will kick things off at 12 p.m. each day and play throughout the afternoon.
Taking place under the cover of the Big Red Patio, the Brew & Barbecue Festival is a completely free event. You only have to pay for parking, which is $4.
If this sounds like the event for you, don't pass up the opportunity to indulge in some of the tastiest barbecue on the plant! Located off Highway 360 on Mayfield Rd. in Grand Prairie, Traders Village is easy to get to from anywhere in the Arlington area.