When manufacturers first began adding microcomputers to vehicles decades ago, even they never could have anticipated how very connected cars would be today. After all, the first "apps" only appeared in the late 2010's and even cellphone usage wasn't all that "connected" up until that time. When people began using payment information to buy online apps and interact with their phones in this way, hacking of cellphones became a real thing. And in today's world, with its Apple CarPlay and Android Auto apps leading the way, connected security is a very real thing for vehicle owners as well.
Trust us when we say that Chevrolet and other makers paid attention to that bit of research and began to instruct owners how to safeguard smart cars from hacking of this type.
How To Safeguard Your Car From Hacking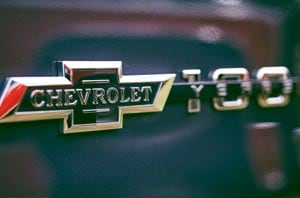 While there's no one-size-fits-all solution for protecting your vehicle from hackers, there are a certain number of general rules that you should always follow when you're using connected devices in your vehicle. And those little microcomputers that run your brake systems, traction, and adaptive cruise control features also need to be protected. They're all linked together in a sort of "superbrain" called the On-Board Diagnostic system that keeps all of your car's computers in one place and able to be analyzed and controlled. Your On-Board Diagnostic system should only ever be accessed by a certified mechanic, but we all know how those software and hardware makers love to make your life more convenient with devices that hook up to your USBs and OBD system, too. Here are a few things to remember as you safeguard your vehicle.
On-Board Digital Devices: Stay clear of these unless you are 100% certain that they follow protocol and are secured. Radar devices are very popular and sure they're convenient for drivers in a hurry, but they can also leave your vehicle wide open to hacker attacks. Unless it's absolutely necessary, keep the OBD free of these devices.
Keep Bluetooth off unless in use: Bluetooth is one of those invaluable tools that lets you hook up wireless devices in your vehicle. Unfortunately it's very prone to data attacks. That's been demonstrated in just about every arena where Bluetooth made an appearance, from phones to home computers. If you're not using Bluetooth, keep it disabled.
Disable Apps: Don't be afraid to disable apps that aren't in use. When you disable them, you're sure to stop transmitting information that hackers may be accessing without your knowledge.
Update Software: Always update your vehicle's software! This is especially true of apps like Android Auto and Apple CarPlay that are very good at fighting against hackers and keeping your systems safe. Update!
Where Can I Discuss Safeguarding My Vehicle?
Your vehicle has its own network and its own system of microcomputers. Protect it just like you do your phone and your home computer! Contact us today to find out more ways that you can keep your car safe against the prying eyes of pesky hackers. We look forward to keeping your vehicle safe.