Used Cars for Sale in Arlington, TX
Welcome to Vandergriff Chevrolet. We would like our friends in Arlington, Texas, to know all about the quality and selection of the used vehicles on our lots. Not only do we carry a variety of Chevy models that are traded in or returned after a lease, but we also carry a full selection of other brands. This assures you a full variety of automobiles to serve different needs. The employees at Vandergriff Chevy don't just find used cars, cross their fingers, and put them on our lots for sale. No, they make a lot of careful decisions to determine which cars are put up for sale by carrying out a number of exclusive processes.
Benefits of Used Cars
Because we only stock late-model used cars, you are sure to find all the features available in the latest models but at deeply discounted prices. In fact, you can wind up paying about half as much for a model a few years older. This is because the depreciation can be overbearing on a brand-new vehicle. We are talking about as much as 20 percent in the first year alone. When you add up all the taxes, fees, and extras that often pad up the bill, a brand-new car costs a lot for the solid warranty and Lemon Law protections.
Yet, when you shop at Vandergriff Chevrolet, our reputation is worth more than a warranty. If we back a car and put it up for sale, you can bet that it has passed a very extensive vetting process. This reduces or eliminates the chances of any unexpected problems. We certainly don't hide problems. Instead, we hand-select the vehicles with strong maintenance histories so that we can predict the continued long-term function.
Buying a used car will save you money on depreciation, insurance premiums, and monthly payments. And if you want to extend factory warranty protections, you can simply come in for service. We will install factory parts that are backed by a warranty and give you the peace of mind that you deserve.
Quality Used Cars for Sale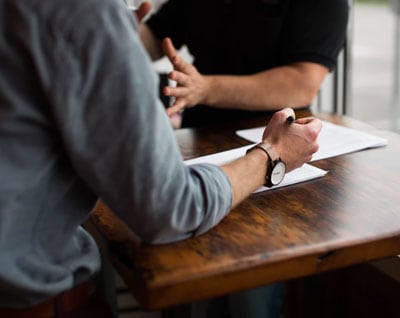 When we evaluate a vehicle and determine whether it will go up for sale, we first look at the service record. Since most of these models were maintained by us from the day of sale, we can look up the record on our computers using the Vehicle Identification Number (VIN). If the record shows a normal maintenance history, we can then go through a full inspection. Our expert technicians will note any premature wear and repair any issues that may diminish the value or reliability of the auto.
By using these thorough vetting processes to appraise and increase the value of our inventory, we are consolidating a number of resources to produce excellent used vehicles. And this is why we have lifelong customers and fans of our work. They see the quality in our products, tell everyone they know, and then come back whenever they need additional services. This is how the concept of providing a community resource pays off in the long-run.
Please come to our dealership and experience the dream. We really have automobiles that drive like new at prices that are almost too good to be true. When you understand how we are able to bring you this quality, only then does it make sense.