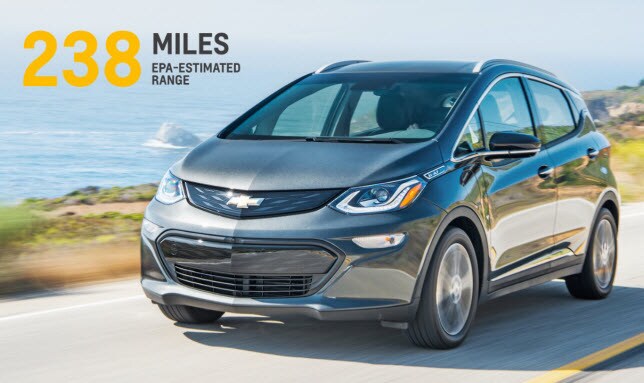 The soon-to-be-released Chevy Bolt EV is one of the most highly-anticipated new models in the lineup. Buyers everywhere have many expectations for the vehicle and we're glad to announce those regarding the car's driving range will be fulfilled. Chevy has just released the official EPA numbers for the incoming Bolt and they are nothing short of impressive.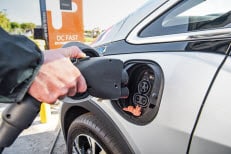 According to Chevy, when the Bolt EV lands at Vandergriff Chevy later this year it will offer an EPA-estimated 238-mile driving range. This number is in line with the brand's original promise for the EV: a 200-mile range or more. With such an incredible range along with Bolt's affordable price tag, it will be difficult for buyers to consider any other all-electric vehicle on the market when the Bolt hits dealerships.
"Chevrolet showed the world the production version Bolt EV earlier this year and in a few short months we've moved from that vision to a reality," said GM North America President Alan Batey. "The Bolt EV is a game changer for the electric car segment and it will start to become available at Chevrolet dealerships later this year."
Aside from the phenomenal driving range, the Bolt will also offer ample cargo space, a range of cutting-edge technologies and first-class safety features. Be sure to take it for a test drive when it comes to Arlington near the end of 2016.