Where Can I Trade In My Car in Arlington, Texas?
Are you looking to trade-in your current vehicle for another new or used vehicle? Have you struggled to try to find your next dream car, truck, or SUV? The search for a great vehicle can truly be exhausting. You may have tried multiple places in the Arlington, Texas area without much success. Did you know our dealership places a heavy emphasis on providing customers with high-quality vehicles? Our friendly staff members also take tremendous pride in providing an elite level of customer service. That often begins during the trade-in process.
Our goal is to keep the process as simple as possible. We don't take any shortcuts. However, we also don't over-complicate anything. We'll closely examine your current vehicle for the condition, mileage, and other factors. We'll provide you with a quote. The quote allows you to use the remaining balance toward a new vehicle. What happens if you still owe more than we quote you? That's simple. We can roll over any leftover loan amount into the cost of your new purchase. It truly is that easy. You shouldn't have to prolong your search for a new vehicle. You can buy the vehicle of your dreams today at our dealership.
How Much Is My Car Worth?
Maybe you want a rough estimate of what your current vehicle is worth before you visit our dealership. Were you aware we have an online tool that allows you to get an estimate? It's simple to use. You'll get an even more accurate picture with every piece of specific information you enter. This gives you a great picture of what to expect with our actual quote.
What Can I Trade My Car In For?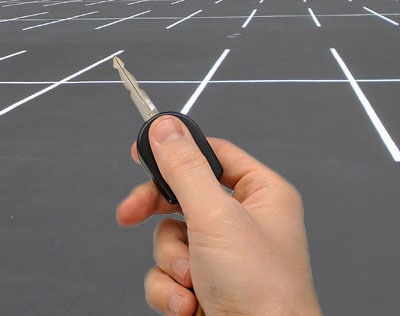 The sky is the limit on trading in your current vehicle. You don't have to get the same make or model. You can absolutely upgrade to a newer version of your current car, truck, or SUV. You don't have to. You can go from an SUV to a sedan. You can exchange your truck for an SUV. Your choices are only limited by your imagination. Our vast inventory has a little bit of everything. Our inventory is constantly changing thanks to the high demand for quality vehicles from our customers.
You can drop by today to get a quote on your current vehicle. You can test drive any of our new or used vehicles while we assess your car, truck, or SUV. We're here to help you find the automotive solutions that fit your individual needs and expectations.