Where Can I Trade in My Vehicle?
If you're ready to hand over the keys to your car and trade it in for a new or used vehicle, you've come to the right place. This is a convenient option if you've struggled to find a place that will take your car and help you find your next dream SUV, truck, or car. It can be a complicated and challenging process trying to find your next set of wheels. You may have searched high and low to find a high-quality car that meets your specific needs. Our team of experts is here to make you feel welcome and will introduce you to a few of our recommendations after hearing what you want to buy. We'll even help you with each step of the trade-in process.
We work hard to provide you with a smooth and easy process for finding a new car to own and trade-in your current vehicle. We don't make anything too complicated, but we also don't take any shortcuts. We'll take a look at your car and its overall condition, features, and mileage before providing you with a quote. This can be used for your new vehicle. If you still owe money on your car, we can roll it over to your new car purchase to make it easy. At our dealership, finding your dream car is within reach.
Use Our Quote Tool
You can even get a quote at our dealership before you arrive at our location to get an idea of what you'll get for your car. The online tool we provide can give you an idea of how much you can get for your vehicle by entering in information about the make and model.
What Can I Get After Trading in My Car?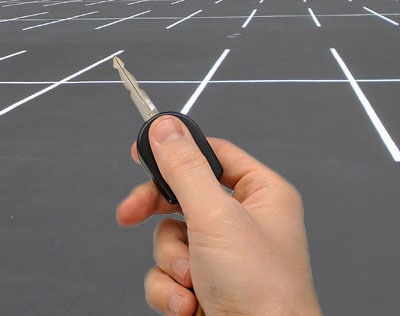 The options are endless when it comes to finding your next car. You can choose a different make or model and even upgrade to a newer version of your current vehicle. Our inventory is constantly changing to ensure you have a large selection available and specific to what you select. We'll help you browse our selection to determine what you want to test drive.
Visit our location today to get started trading in your car and upgrading to the vehicle of your dreams. We're confident you'll find what you're looking for and will feel fully accommodated by our team due to the quality customer service we provide.