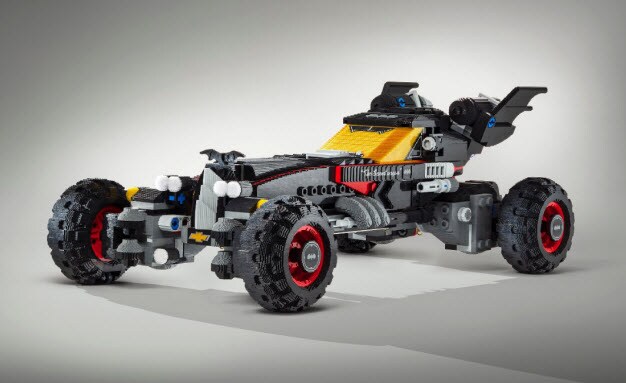 The brand-new LEGO Batman Movie has officially hit theatres, and in honor of its release, Chevy recently debuted a life-size LEGO Batmobile. Taking cues from Batman's Speedwagon in the movie, the 17-foot long vehicle features striking characteristics that make it fit for the Dark Knight.
Constructed by LEGO Master Builders, the life-size Batmobile took over 1,833 hours to build. It weighs a total of 1,695.5 pounds, with each tire clocking in at over 100 pounds! During the construction, builders used 344,187 LEGO bricks and 17 different LEGO colors to bring the vehicle to life. They also used 86 feet of square tube aluminum to put together the interior, which weighs over 200 pounds.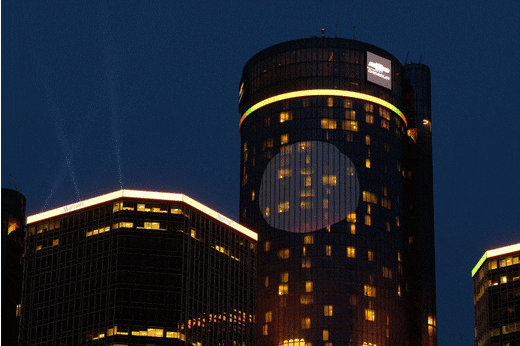 "To work on the LEGO® Batmobile with Warner Bros. is an absolute thrill for us at Chevy," said Paul Edwards, U.S. vice president of Chevrolet Marketing. "Many of the themes in 'The LEGO® Batman Movie,' like imagination, family and community, align perfectly with our Chevy brand values and add to the value of the partnership."
In the new LEGO Batman Movie, Batman, a lone crusader, is forced to work with others in order to save the city of Gotham from his arch nemesis, The Joker. Go see it theatres now and get a glimpse of the LEGO Batmobile's inspiration: the Speedwagon!