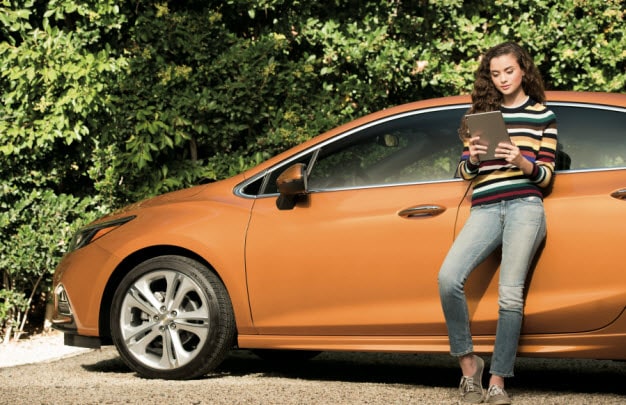 With the 2016 success of the OnStar 4G LTE Wi-Fi hotspot in Chevy cars, the automaker has announced the availability of an unlimited prepaid data plan for your car. With this new plan, Chevy is thanking their customers for their embrace of new technology, and their help in making Chevy models the ultimate modern vehicles.
Data usage in Chevy cars is growing exponentially. Now more than ever, Chevy owners are using their in-car Wi-Fi. In 2016, drivers and passengers used over four million gigabytes of data. This is about equal to streaming 17.5 million hours of video.
This new data plan became available on March 3, and with this decision, Chevrolet is the first mass-market automaker to provide an unlimited data plan.
Perfect for Lives On-the-Go
With in-car Wi-Fi, drivers and passengers get so much more functionality out of their car. Your Chevy now acts as a second home while on the road.
The OnStar Wi-Fi hotspot opens up the entertainment capacity of your Chevy. "We have contractors bidding jobs in their Silverados, families streaming movies in their Suburbans and Malibus and everyone tapping into the cloud for music," Alan Batey, the president of GM North America, said about the current usage of data plans.
With an unlimited data plan, users no longer have to worry about conserving gigabytes. They can enjoy being in their car, and stay productive and entertained throughout their travels.
Chevy is proud to be the first automaker to provide an affordable data plan that allows car owners to stream music and movies, play games, browse the internet, and send emails without limits.
To learn more about Chevy's OnStar 4G LTE unlimited plan, watch the video below or visit OnStar.com.