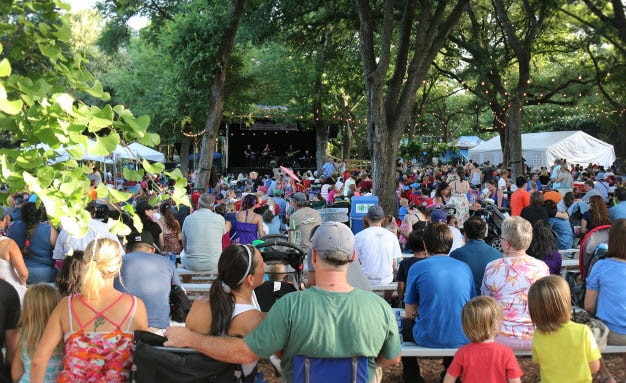 Throughout the summer, the Dallas Zoo is hosting original artists and tribute bands for 11 weeks for their Safari Nights concert series. The whole family can enjoy great music, activities and animals any Saturday until July 15. Cool down from the summer heat and enjoy some entertainment in the evening.
The lineup for the summer has something for everyone. From jazz and country to cover bands of favorites, everyone in your family is likely to find something they will enjoy.
A great concert isn't the only thing on the schedule for Safari Nights. Each evening starts with activities at the Conservation Station and the Breeze Energy booth. You can also climb aboard the last Wilds of Africa Adventure Safari to check out the animals before they shift inside for the evening. Before the concert, you can also check out keeper talks about all kinds of animals, including the elephants and the Galapagos Tortoises, or spend time with your family in the Lacerte Family Children's Zoo.
Learn, play and listen to great music on a fine summer night in Dallas at Safari Nights. The Dallas Zoo is here for you all summer long with a great event every Saturday evening until July 15. Check out the Dallas Zoo website for more information about the zoo and the Safari Nights series.
Safari Nights Concert Series at the Dallas Zoo
When
Every Saturday from May 6 – July 15, 2017
5 p.m. – 9 p.m.
Find the schedule here
Where
Dallas Zoo
650 South R.L. Thornton Freeway (I-35E)
Dallas, TX 75203
Admission
Safari Nights is free with zoo admission
Children & Seniors: $12
Adults: $15