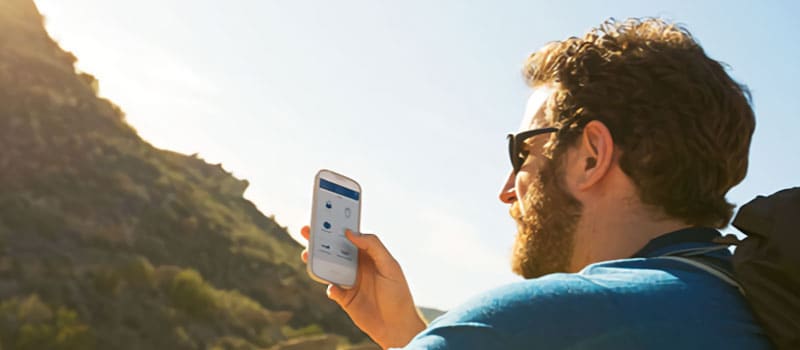 Chevy Connected Access is the next level in operating, maintaining and enjoying your newer Chevy vehicle. Connected Access can provide a new world of information and convenience through the infotainment center or a smartphone app.
What are the Main Features of Chevrolet Connected Access?
Connected Access is a free service provided by Chevrolet. To use it through your phone, simply download the myChevrolet Mobile App and enter your personal and vehicle information. Some of the features include:
Chevrolet Smart Driver. This handy feature records your driving habits, including driving speed, braking, turn signal use, braking, and other information. It will then compare your safe driving habits with that of other random Chevrolet drivers. If you are a safe driver, you may be eligible for a safe driver discount on car insurance offered by participating car insurance companies;

Vehicle Diagnostics. This feature records vehicle operation and can alert you to trouble areas that need attention. You can receive monthly emailed diagnostic reports or text alerts when problems arise;

Maintenance Alerts. Many well-intentioned car and truck owners do not maintain their vehicles as needed. This feature provides alerts for routine maintenance tasks. It can even provide a list of preferred service agents and schedule an appointment when needed. The added bonus of this feature is that it can keep a service record during your ownership period. Well maintained vehicles with detailed service records are generally worth more at trade-in time;

Miscellaneous Information. Your Chevrolet owner manual can be downloaded to your phone for easy electronic Access when needed. You can also check for vehicle recalls through Connected Access;

Chevrolet Marketplace. Need to order dinner on the way home from work? Need a hotel room for the night? You can do both from your car with Chevrolet Marketplace. You can also locate restaurants, theaters, gas stations, and other places through the service.
Additional services can be obtained for a small monthly fee. For example, on one plan, you can turn your phone into a key FOB, allowing you to start your car, turn on the lights, or locate your car and obtain on-demand diagnostics. Another plan provides unlimited 4G data downloading. Still, another offers enhanced emergency assistance, including crash assistance, security assistance and turn by turn navigation.
At Vandergriff Chevrolet, we can explore all of the options of Connected Access and even get you started with the service. More importantly, we can put you behind the wheel of the newest Chevy cars or trucks for a test drive. Once you find the vehicle of your dreams, we can help arrange financing for your purchase.