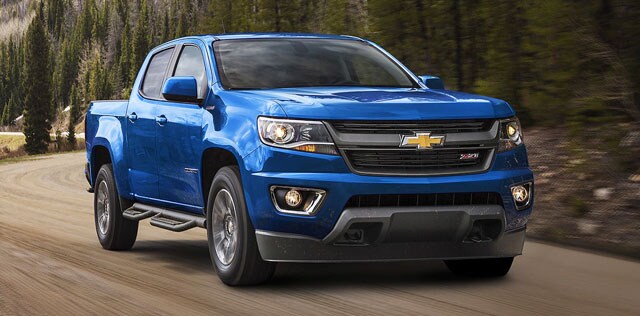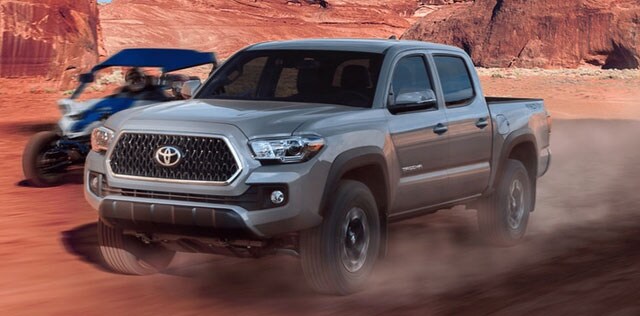 The 2018 Chevy Colorado and the 2018 Toyota Tacoma are two popular pickup trucks that combine a rugged exterior with a comfortable cabin. The trucks are versatile and ideal for those who want a reliable car to drive, but still, want the option of hauling and loading. Although each truck is a popular choice among consumers, there are several differences between each model when you're in the market for a new car.
Specs at a Glance
Performance
The 2018 Chevy Colorado has a strong and powerful engine that offers 200 horsepower and more powertrain options compared to the Tacoma. The Chevy Colorado is also one of the top trucks in its class due to its four-cylinder turbodiesel, which is extremely powerful and has 369 pound-feet of torque. The vehicle also gets better fuel economy compared to the Tacoma with 22 mpg in the city and 30 on the highway. Additionally, the truck can pull more weight with its towing capability and can tow up to 7,700 pounds.
The 2018 Toyota Tacoma has impressive off-road chops that are ideal for anyone who enjoys spending time in the great outdoors. It also has a smooth and competent V-6 engine with a manual transmission that is available. Unfortunately, it has a pokey base engine that only has 159 horsepower. The vehicle also has issues shifting when driving at a faster speed. With its fuel-efficiency, the Tacoma earns 19 mpg in the city and 23 on the highway.
Interior Features
Comfort may not be a priority when you're shopping for a pickup truck, but the 2018 Chevy Colorado is exceptionally comfortable for a pickup truck when you're driving solo or with other people.
Although the interior of the Tacoma is a step up from previous models, they can be a bit over the top. Many of the features are durable but have a hard surface with luxurious materials that are an option if you're willing to pay more. The seats are also hard and flat in the back, which can make for a bad experience for passengers. The noise level is what you can expect from a pickup truck due to the V6 engine, which can drown out the radio or a conversation.
Exterior Features
The Chevy Colorado has a sportier exterior that allows it to feel like a modern pickup truck. Its sharp headlights and curves on the body make it appear more stylish without compromising on the masculinity of the vehicle. The exterior styling includes a color-keyed grille, heritage badging, chrome exterior bits, and 18-inch wheels with its special edition model. Protective grid plates are an additional perk, making it easy to show off the vehicle and avoid compromising on design when you want a heavy-duty truck.
The Toyota Tacoma continues to evolve with its exterior design and is considered to be an edgy alternative to mid-size rivals. Its rugged looks have evolved but allow it to still be identifiable due to its squared-off design and hexagonal grille. The narrow headlights are smaller than the Chevy Colorado and are a reminder that it's still a mid-size truck. Multiple cab-and-cargo-bed configurations are available with a crew cab with a standard bed the most popular option for most consumers. The inner bed contains metal with its exterior facing panels, which prevents it from rusting when it's exposed to moisture.
If you want to test drive the 2018 Chevy Colorado and see how it compares to the Toyota Tacoma, contact our dealership to schedule a test drive today! We will provide you with more information about the car models and discuss financing options that are available.
Question? We Can Help