Chevrolet AC Repair in Arlington, TX
When the AC is properly working in your car, every ride is pleasant and stress-free. Without the AC, however, frustrations kick in quickly as the heat of the day smacks you in the face as you try to get some relief via open windows. AC repair is available when problems go wrong, as they sometimes will. A quick AC repair from certified technicians prevents you from enduring the excruciating heat this summer.
Why Does My AC Barely Blow Out Air?
Weak airflow is a common problem Toyota drivers experience, but it is an issue with many other manufacturer vehicles as well. When this problem occurs, it could be the result of a dirty filter, which has clogged. This is an easy repair. Other causes of a weak airflow include dirty cabin filters and issues with the AC evaporator.
Why Did My AC Stop Working?

One minute you were enjoying the cool air, the next the unit wouldn't turn on at all. This is certainly a frustrating problem and one that has many potential causes. The problem could lie in a major issue with the motor, a problem with the condenser, or one of the dozens of other issues. You always need a professional diagnostic evaluation to determine why the unit stopped working.
Why is My AC Not Cooling Properly?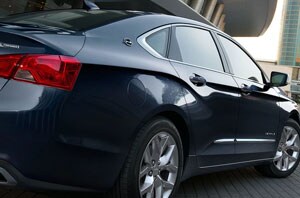 Whether the AC isn't cooling at all or is blowing out lukewarm air, it is a sign of trouble. Leaking freon, low freon, and compressor problems are most commonly the culprits standing behind a unit that is not properly cooling the vehicle.
Why is My AC Making Strange Noises?
You should hear no sounds aside from the cool air blowing out when you turn on the AC. If you hear clicking, rattling, or other strange noises, there is likely a problem with the fan. No worries, however, because the problem is a simple fix.
Why is My AC Emitting Strange Odors?
Mold stuck in the evaporator is the usual cause of odors coming from the AC. The unit should be efficiently cleaned to remove the mold and moisture from the inside of the AC.
Service Hours
Monday

7:00 am - 6:00 pm

Tuesday

7:00 am - 6:00 pm

Wednesday

7:00 am - 6:00 pm

Thursday

7:00 am - 6:00 pm

Friday

7:00 am - 6:00 pm

Saturday

7:00 am - 4:00 pm

Sunday

Closed