Vandergriff Chevy has got your car service needs in Arlington, Texas covered! From service specials on oil changes and tire rotations to brake repairs and tune ups, our Dallas-area dealership is your one-stop shop for all your Chevy car, truck or van servicing needs!
We don't just service Chevys either, our highly trained technicians also service various other makes and models. Come see why we've been a top choice for Texas drivers who want excellent customer service and top-notch car service in the Dallas area.
Regular Oil Changes Are Important!

Over time, oil breaks down and loses its chemical components that help lubricate and clean your car's moving parts. And, if you neglect to get it changed, your engine will end up having major problems that will be extremely costly to repair.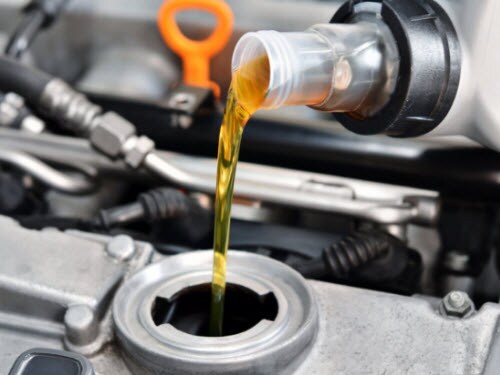 Fresh oil gives your car's engine the right amount of lubrication it needs and keeps it clean and cool. Today, many automakers require owners to use synthetic oil in their vehicle's engine. This is because synthetic oil is often more effective at withstanding high temperatures, resisting break-downs and it's also better able to reduce engine wear during frigid startups. It's also great for breaking down sludge buildups.
If you're unsure about which type of engine oil you should use, consult with your owner's manual or bring your car in to our dealership and one of our knowledgeable service experts will be happy to help you.
Cars Are Our Passion!

At our Dallas-area Chevy car dealership, we take every aspect of the automotive industry very seriously. That's why we take great pride in offering our customers exceptional customer service and an on-site service center that's staffed with excellent service professionals who are ready to tackle all your car needs with ease.
Plus, we use only genuine Chevy parts straight from the manufacturer, so you can rest easy in knowing your Chevy truck or car will get the red carpet treatment each and every time you visit our Arlington Chevy dealership.
We're Here for You!

At Vandergriff Chevy, we put our customers first, which is why we are always looking for ways to save you time and money. We are constantly running new service specials and invite our guests to fill out our online appointment form below, so we can learn about your car before you bring it in, which will ultimately save you time.
If you're not quite ready to schedule service and just have a question, please feel free to contact us and one of our service advisors will be happy to answer any inquiries you may have!